$174,900
by New Village Communities
, 1 new home
Quality Features and Lifestyle Convenience are the primary goals of the unique, privacy-oriented Villas at the Pointe design. Every home celebrates the convenience of condominium living and is crowned by a collection of quality ...more
Homes & plans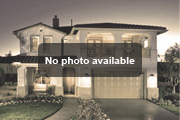 From $174,900
3br 2ba 2gr


Community info, schools & amenities
Villas at the Pointe
Quality Features and Lifestyle Convenience are the primary goals of the unique, privacy-oriented Villas at the Pointe design. Every home celebrates the convenience of condominium living and is crowned by a collection of quality features found in the finest homes. The Master Planned Community of Settlers Walk features added amenities like swimming, tennis, walking trails, fishing lake, YMCA, neighborhood shopping and Dorothy Lane Market. Discover the beauty of carefree living at the Villas at the Pointe.
Free brochure
Area Schools
Actual schools may vary. Contact the builder for more information.


Next steps
Save and share
More sharing options
Get more info
Want to keep looking?

While Builders Digital Experience seeks to ensure that all of the information concerning new homes and new home communities, as well as other data on the site is current and accurate, we do not assume any liability for inaccuracies. It is your responsibility to independently verify information on the site.